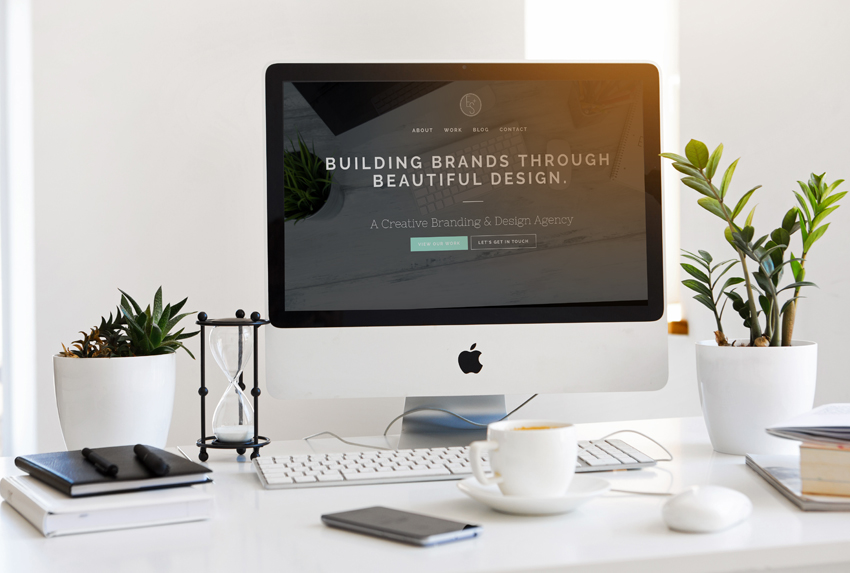 24 Jun

5 Branding Tips for Small Business

In today's society, branding is everything. Just about everyone and everything is becoming a brand. So what is a "brand" exactly? Well, contrary to what most people think, your brand is more than just your pretty logo, although a pretty logo helps. A brand brings together everything a company believes in and stands for into both a visual and written form. A brand should evoke a feeling within your potential customer. Coming up with a highly-marketable brand is something that takes time and a lot of thought.

So where do you start? E + S has put together our top 5 tips to help you get started in developing your brand:
1. Figure out your "why."
Before you even begin thinking of your brand, figure out your company's "why". It may seem like a silly question but fully understanding your "why" will help bring your brand together.
Stuck on where to begin? Answer these questions for inspiration:
Why did you start the company?
Why do you offer the products/services that you offer?
What values and qualities do you want customers to relate with your company?
Why would someone buy from your company instead of your competition?
2. Think of your brand as a person.
I always tell my clients that their brand is an extension of themselves. So let's start thinking of your brand as your new best friend instead of a company. Take some time to envision and create the imaginary person behind the brand. Once you've created that vision, you can use those ideas to make marketing decisions regarding the tone of voice, language used, and all the pretty visual components that make up your brands identity.
Having trouble? Answer these questions for inspiration:
What would you want your friend to be known for?
How would you want your friend to be talked about?
How do you want your friend to make people feel?
3. Know your target market.
You can't build a brand without knowing who you're building it for. The customer will dictate a lot of your decisions during the branding process so it's crucial that you know exactly who your target market is.
Having trouble figuring out your target audience is? Answer these questions to figure it out:
Who does your product/service serve?
What demographic do you want to reach?
What audience can afford my product or service?
4. Be original.
Everyone has their own unique and original personality, and so should your brand. Originality is what will make your company stand out from the competition. Every company has competitors but your brand's originality and authenticity will keep your customers returning. The more original and authentic you are in your brand the more market share you will ultimately control over your competitors.
5. Hire a Pro.
At the end of the day, we all wear too many hats. We think we're able to do it all, but the truth is, no matter how talented we are, we all need a little help on the things that aren't our strength. Not only will hiring a professional help you flesh out the ideas and vision you've created above but it will also help you save time and ultimately money. By having your branding done efficiently and correctly the first time around you can focus your time on your own strengths. Leave the branding to the professionals and use the time you've saved on creating new experiences for your customers.
Your brand is more than just your company logo, it's the expression of your values, quality, and unique vision for your company. Using our 5 branding tips you'll be on your way to creating an outstanding brand. Branding done correctly will be remembered by your potential customers.
Let us help! Contact us today for your custom branding quote.