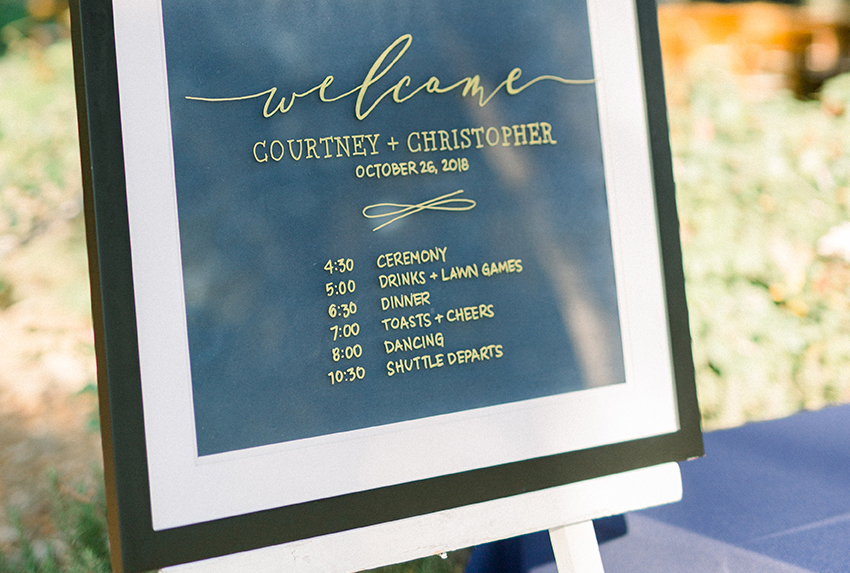 10 Dec

5 Signs You Should Have at Your Wedding

Signs and banners have become a common sight at weddings. They not only act as beautiful decor but also help guide guests through your event. Having just gotten married myself, I have to say, crafting signage was probably one of my favorite parts of planning. There were so many different styles and variations to chose from it was tough to figure out where to start! To help all you brides-to-be out there, I've put together the top 5 signs I had at my wedding, that you should have at yours, too!
1 .Welcome + Schedule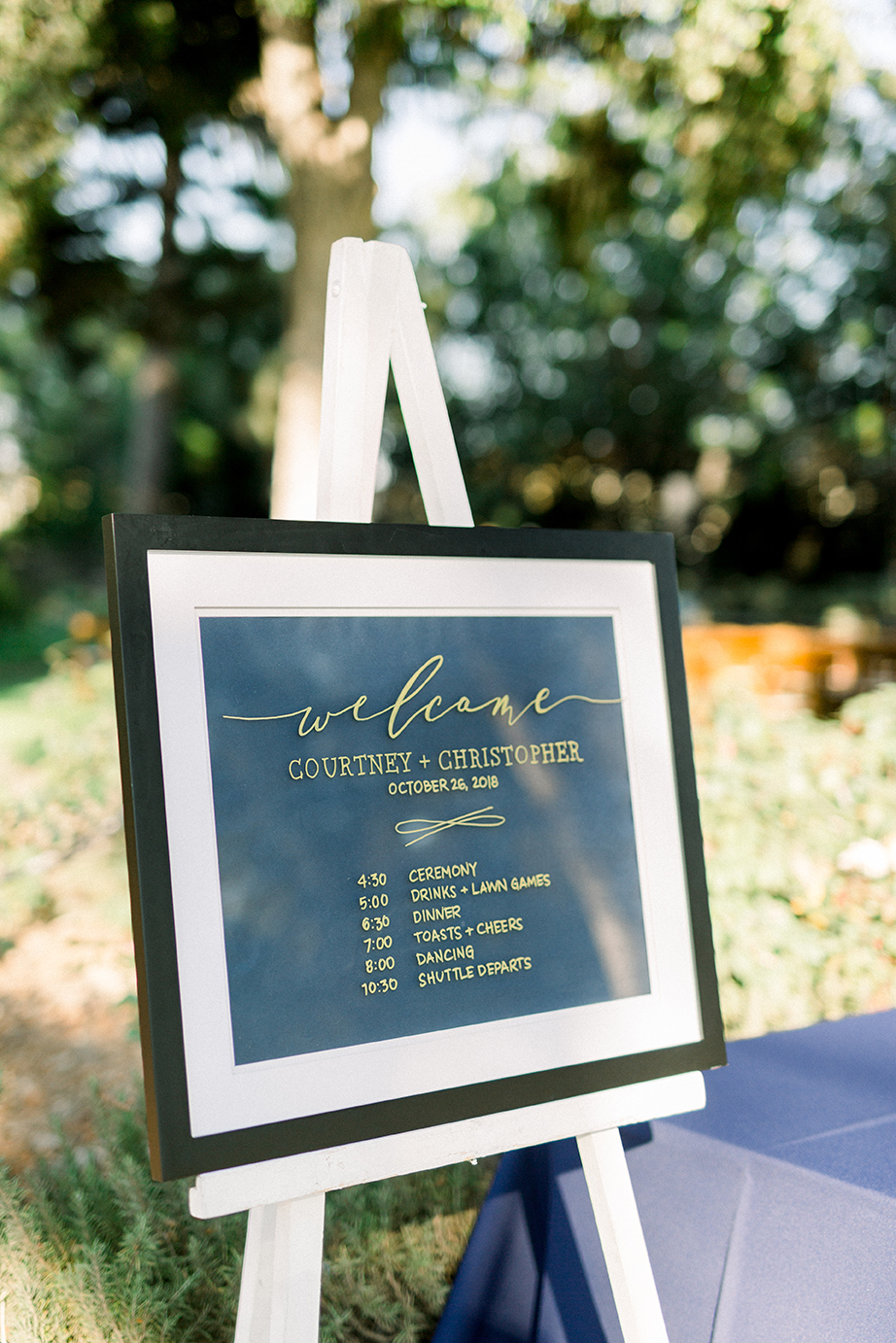 Whether these signs are combined or separate it's important to welcome your guests and let them know what they can expect. Instead of a printed schedule, I opted to add it to our Welcome Sign. It saved money on print costs and boy, did it look good!
2. Seating Arrangements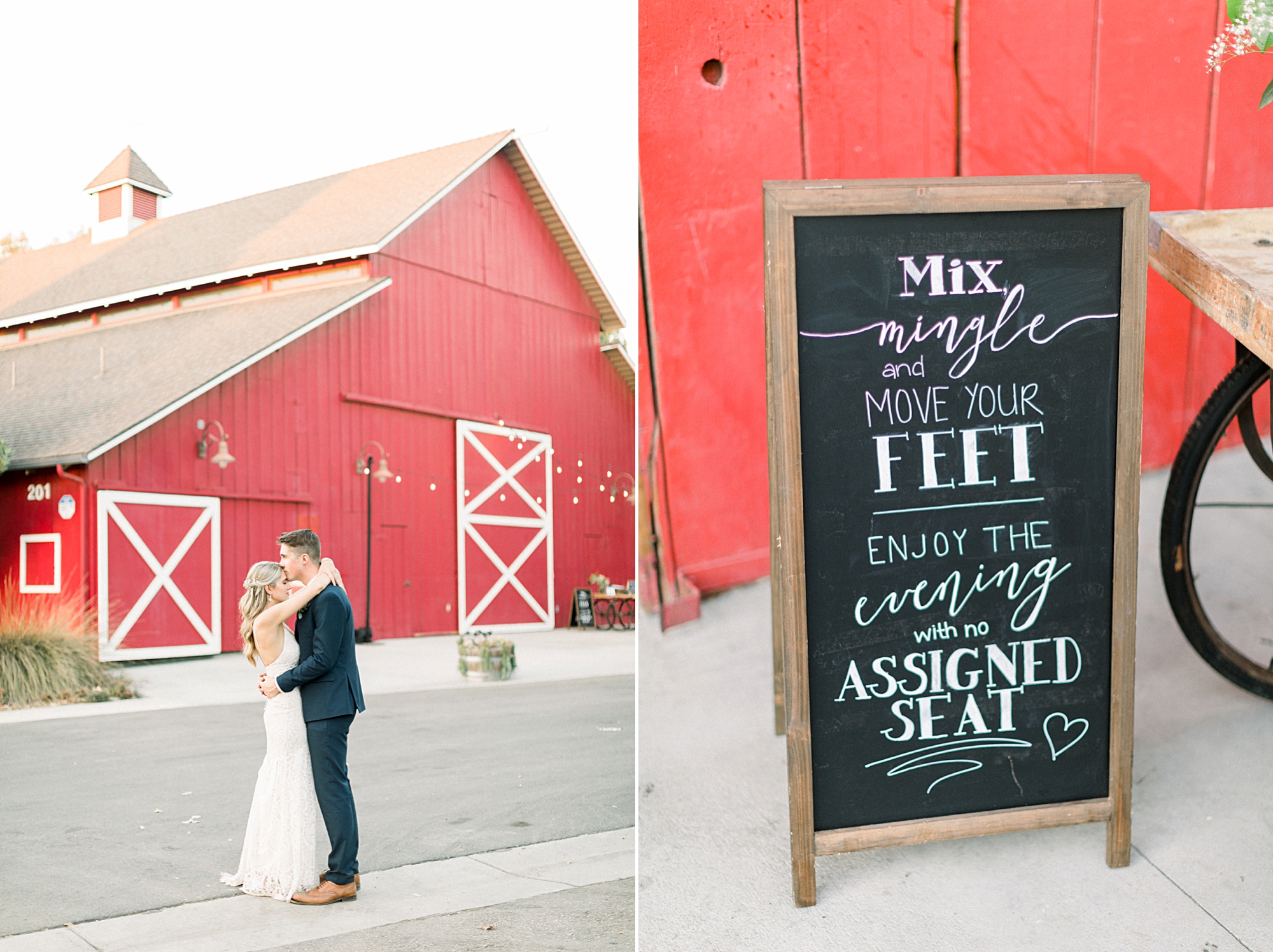 Well, this is technically a two-parter. My husband and I really wanted a casual wedding. A night where we could "mix & mingle" and not feel like we had to be stuck in our seats for what feels like hours during a plated dinner. We decided to have food trucks serve dinner and opted to not have a seating chart, letting our guests choose their own seats. Contrary to what you may think, it actually went over very well. Minimal chaos and everyone found a seat.
Part two: Although we didn't have formal seating we did have reserved signs to let our bridal party and immediate family know where they could sit. We wanted to make sure they had the "best seats in the house!"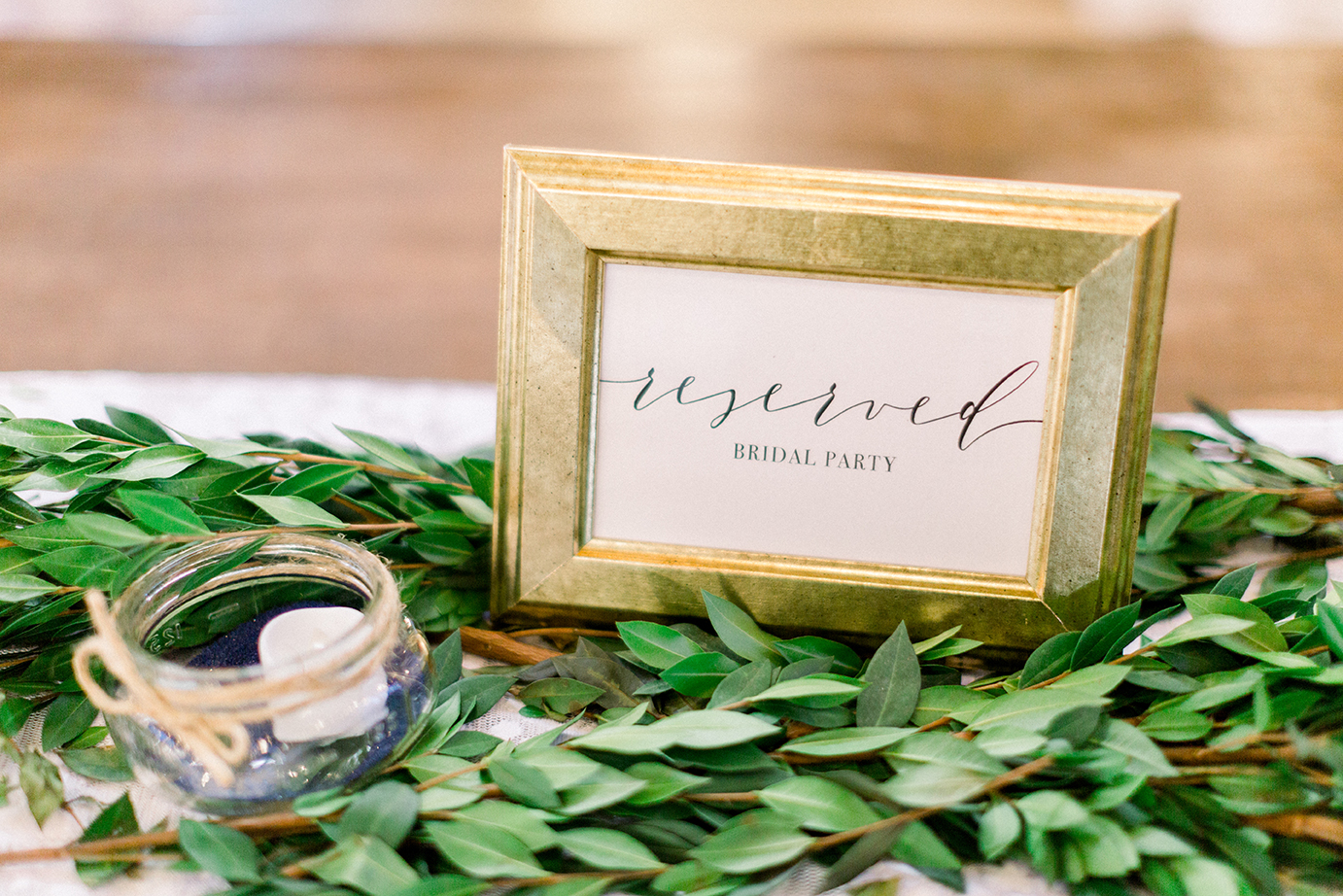 3. Mr. & Mrs. Signs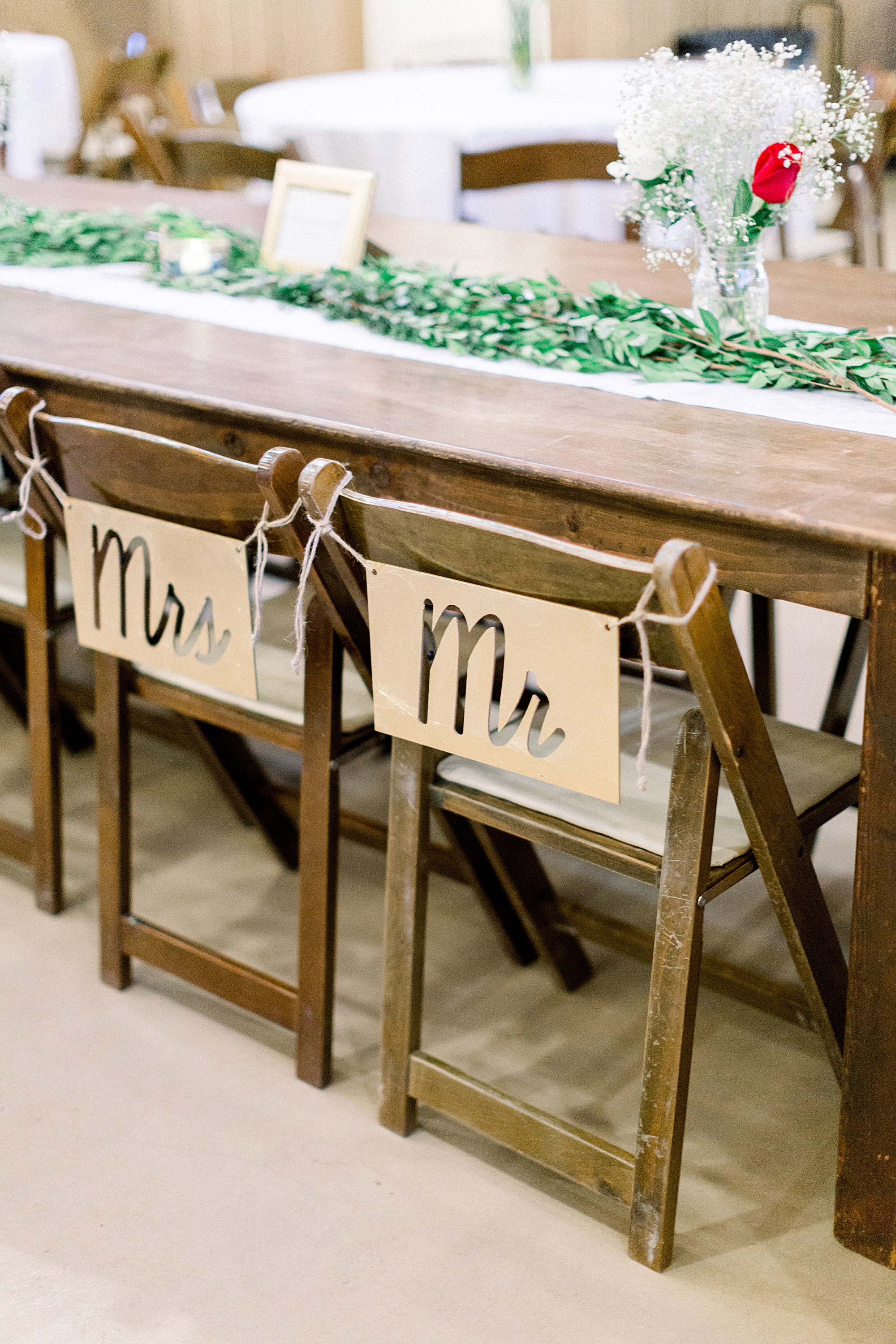 I thought about crafting my own Mr. & Mrs. signs but as time wound down it just wasn't feasible. I came across these signs at Michaels (you can find them here) during one of my frantic last trips down the craft aisle. I'm so glad I scooped them up! Even though our guests didn't have assigned seats it was nice to have ours assigned so our guests could filter around it. Plus, it didn't hurt that I could reference my seat as to where I needed my wine glass placed. "You know, the chair with Mrs. on it."
4. Bar Signage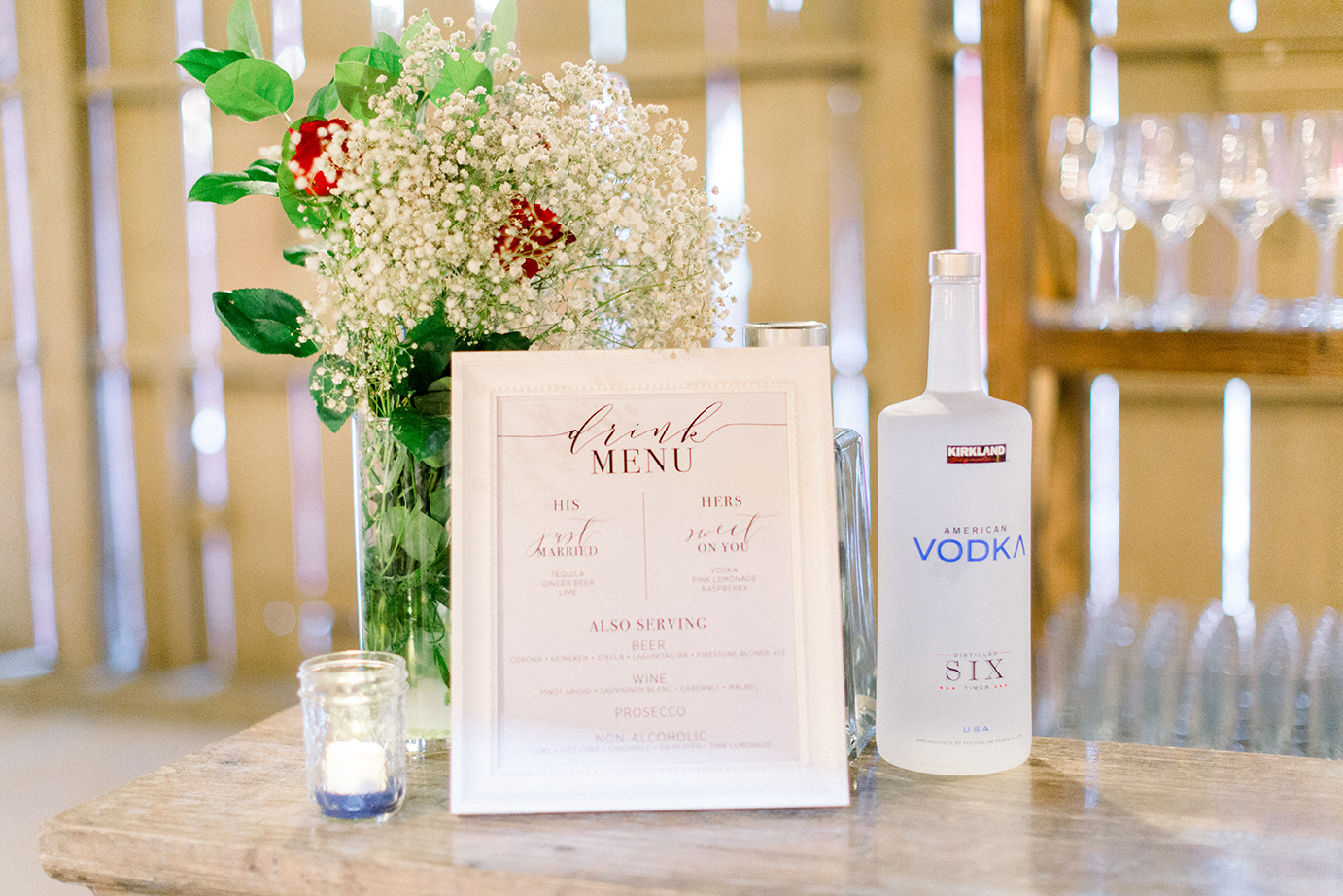 Well, this is just a given!
5. Specialty Signage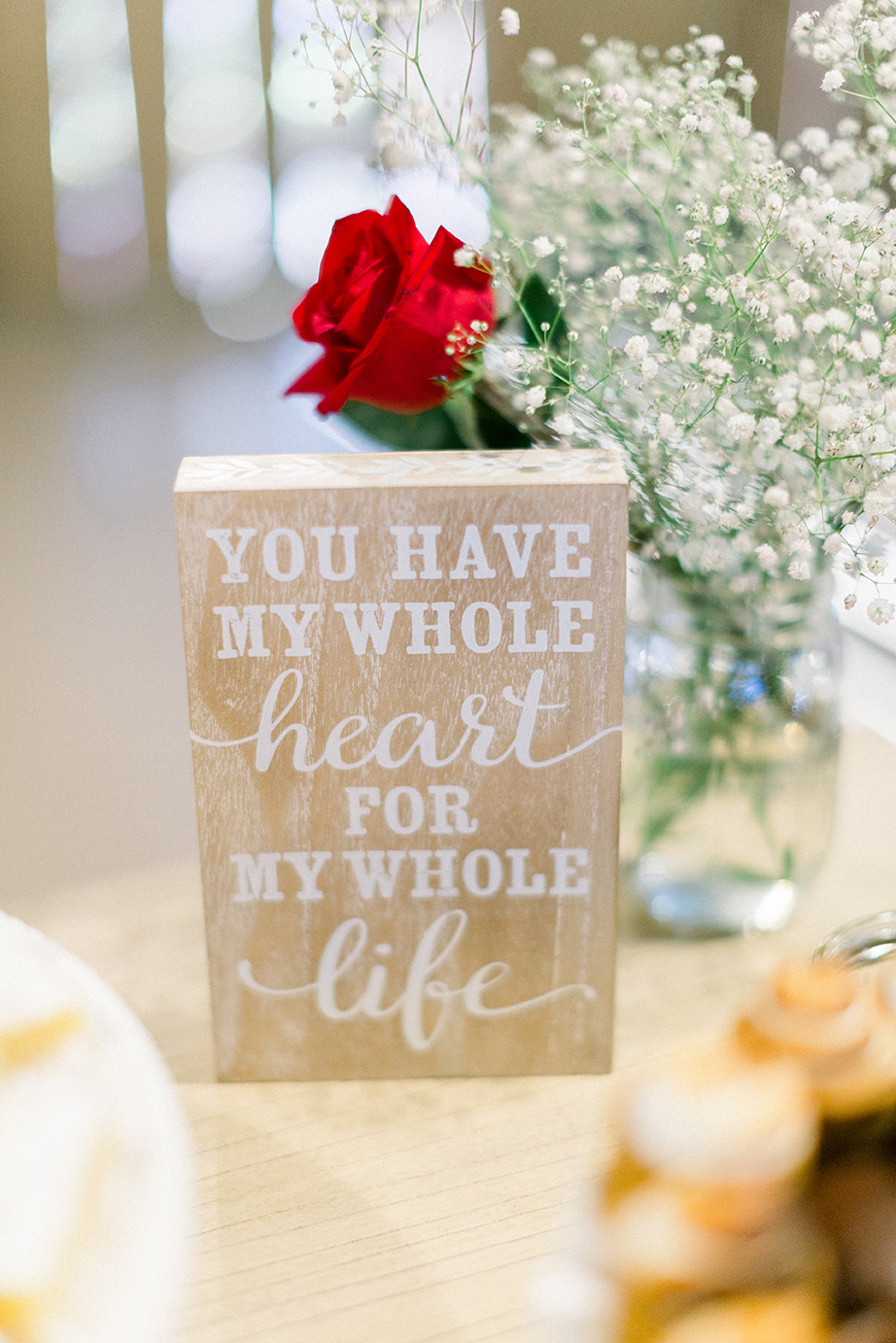 Just a touch of additional messaging to enhance the overall atmosphere.
Photos by the amazing Jenna Joseph Photography.
(You can check out our wedding blog on her website here)

Vendors Pictured Above
Ceremony + Reception Venue: Camarillo Ranch House
Wedding Coordinator: The One Up Group
Hair + Makeup: La Rouge Artistry
Cake/Desserts: Frost It Cakery
Tuxedos/Suits: Friar Tux
Bridal Gown Designer: Lulus
Rentals: Party Pleasers
Stationary & Signage: East + Sunset, Inc.