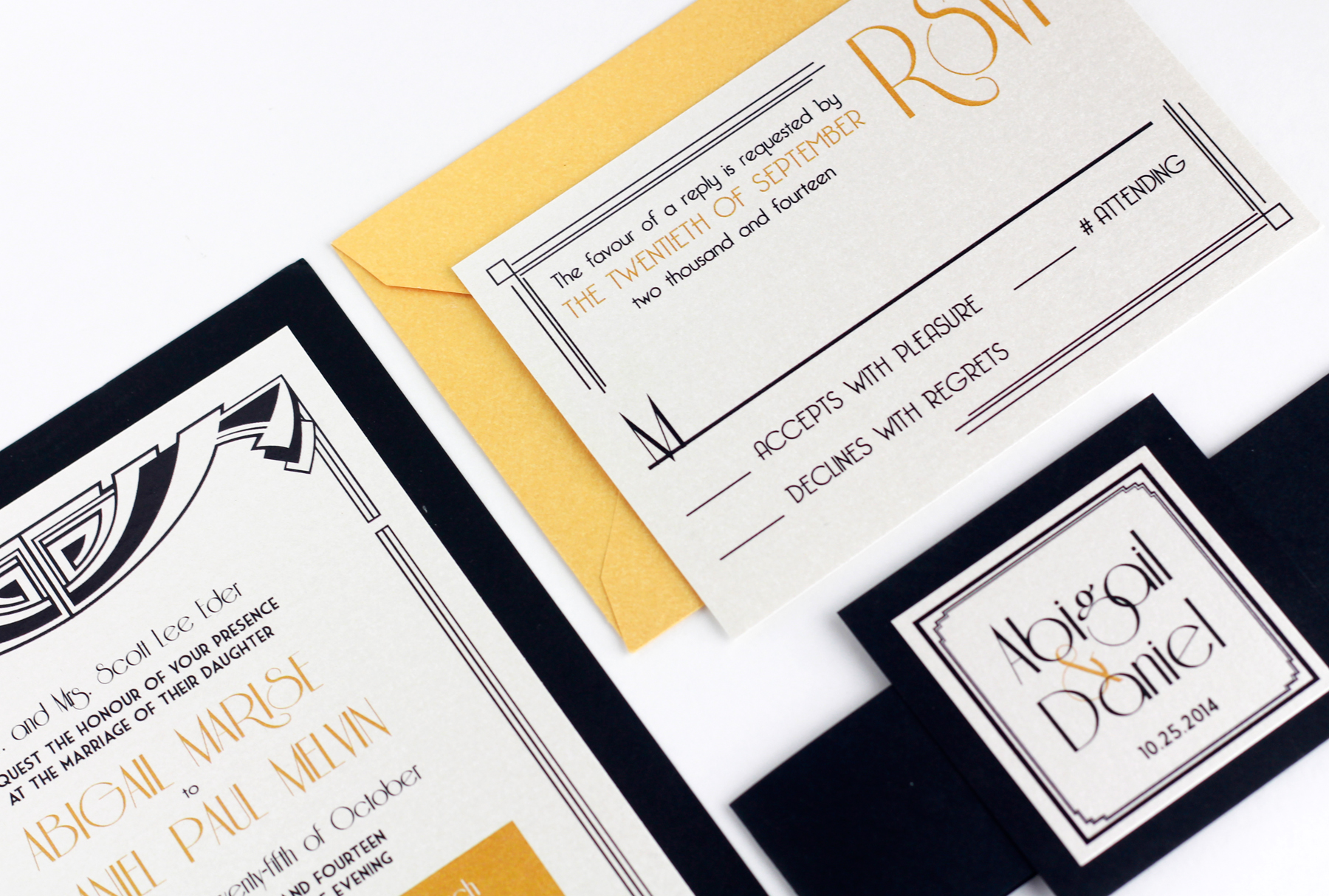 02 Jan

The Anatomy of a Wedding Suite
What are you including in your Wedding Invitation Suite?
Creating a wedding invitation can seem like a daunting task for many couples. Most question what information you need to include & what you can leave out. Below I've broken down a recent invitation designed for my friends Abigail & Daniel (their original suite didn't include an information card). Hopefully my guide below will help you answer the question: What am I including in my Wedding Invitation Suite?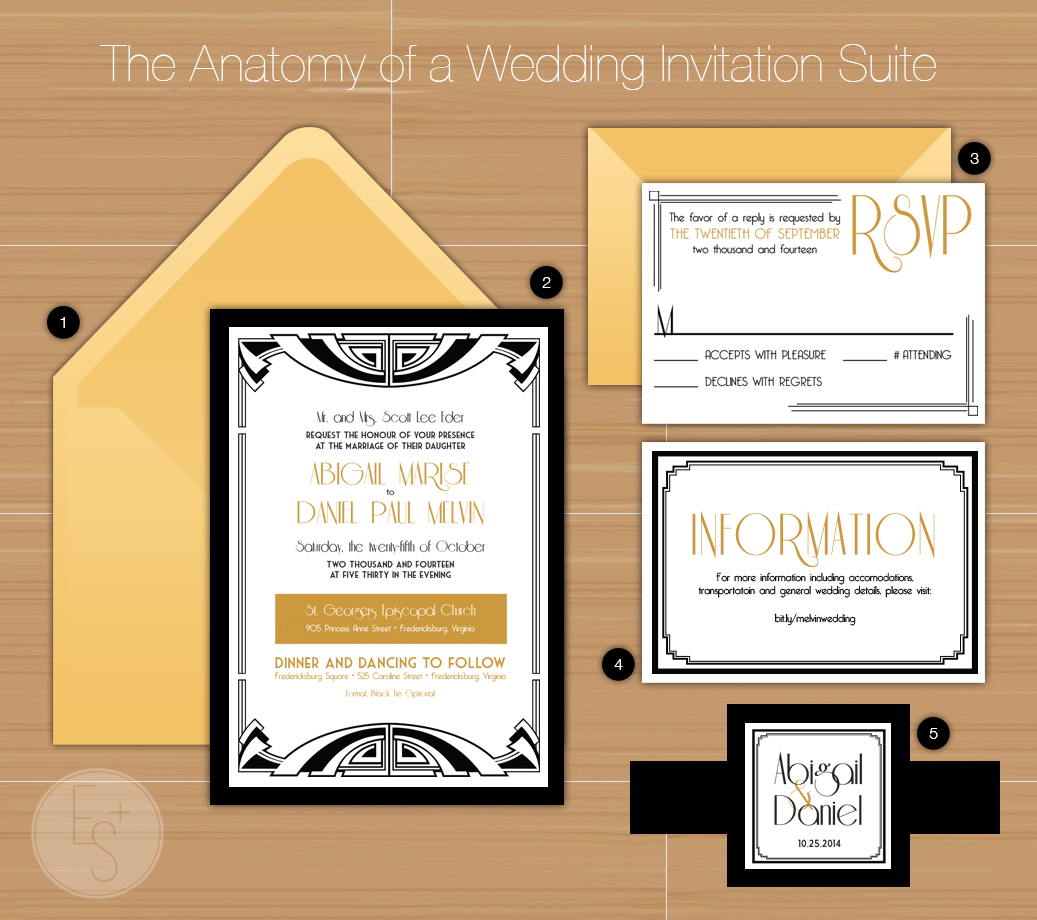 1) Outer Envelope
When to use: Always
Well you have to mail your suite somehow, right? Suggestion: colored envelopes add a great pop of color and will help your invitation stand out in the mail, but keep in mind how you plan on addressing them before making this decision.
2) Invitation
When to use: Always
Hands down, the invitation card is the most important part of your suite. It contains all of the information your guests will need to know on the big day, like when and where to show up to watch you and your loved one say "I Do". See my post The Anatomy of a Wedding Invitation for more information on what details to include on your Wedding Invitation.
3) Response Card
When to use: Always
Response cards are important because they not only let you know how many guests will be attending your wedding but they can also provide information like meal choices or dietary restrictions. When deciding how you're going to have your guests return the card, consider the following options: 1) include a pre-addressed envelope with the response card or 2) print the return address on the back of the response card, turning it into a postcard.
Exception: If you want to opt out of sending a Response Card for an online version make sure you include a link on the invitation to where your guests can respond.
4) Additional Information Cards
When to use: Sometimes
Additional Information Cards are a great way to let your guests know more information about your wedding day. Some examples of additional information cards would be Accommodations, Directions or a Reception Card. Guests traveling from out of town will appreciate an insert with accommodations, and a set of directions never hurts. These cards aren't necessary since most couples have a wedding website that provides all of this information. The only time to consider a Reception Card is if your reception is at a different location than your ceremony. You'll need to let your guests know where to go to wine, dine & dance all night long, but this information can also be included in the wedding invitation like the example shown above.
5) Belly Belts & Labels
When to use: Optional
Belly Belts & Labels are a nice finishing touch to the invitation, kind of like the proverbial cherry on your wedding invitation sundae. Although they're not necessary, they hold all your suite pieces together & give it that final WOW factor!