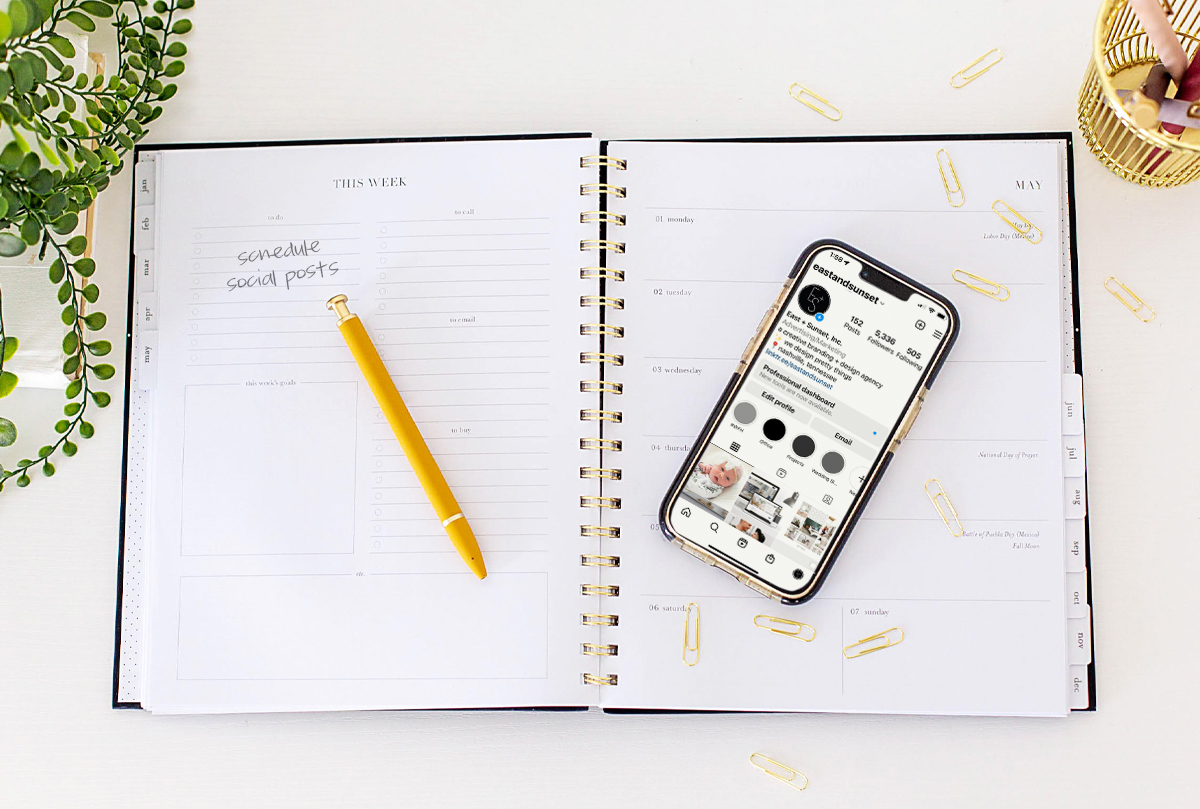 24 Sep

The Do's, Don'ts and other Social Media Etiquette for Brands

Social Media has become a crucial part of running a business. What are you supposed to do you if you're not super Social Media savvy? We've put together a list of our top Do's and Don'ts as well as some other etiquette to help make navigating the social realm easier for you.
The Do's
Be Consistent and Regular
The key is being consistent. You want to post enough that you stay on top of your customers' minds, but not so much that you're annoying them.

Timing is Everything
Always pay attention to timing. The level of engagement you experience from your customer will depend on the time you post.
TIPS:
1. 80% of the U.S. population is in the Central and Eastern time zones. In theory, the Eastern or Central time zone would be the best time to base off for a United States audience.
2. Facebook is used mostly on mobile and desktop, at work and at home.
3. Twitter is often treated like an RSS feed, and read during down times like commutes, breaks, etc.
4. Instagram users are on a platform meant for mobile meaning they tend to use the network all the time.
5 Study your Social Media analytics. Ultimately, your analytics will give you the best information on when your customers are engaging with your content.

Show Your Personality
People like working with people. Social media allows brands to drop their corporate walls and engage with their audience. You want to keep the tone of your brand while also being approachable.
TIP:
People are happier on Friday (go figure), so funny or upbeat content will appeal to the "happiness index."

Social Media is a Two-Way Street
Just like any relationship, if you want there to be a healthy connection, you must give more than you take. Make sure you're using social media for more than advertisements and brand promotion. Take the time to really engage with your following. After all, social media is a two-way street.

Maximize Your Profile
Each social network you have a profile on has a bio section where you can input details about your brand. There's typically a picture, short description, location, and a few other relevant facts. Make sure you're maximizing this space. Your bio is often the first gateway new customers have to your brand. By maximizing the real estate that is your bio, you can ultimately drive conversions and leads to your website.
The Don'ts
Use Every Social Network
The list of social media networks is ever growing. If you're trying to build a presence on every social media network, you're in over your head. There simply isn't enough time or energy to be successful on every single social media platform that exists. Stick to three or four networks that your target demographic uses.

Ignore Comments and Questions
When you develop social media profiles for your brand, you're opening yourself up to customers. If you're going to post content and interact with customers, you can't ignore them. As previously mentioned, social media is a two-way street and you must be willing to engage your followers in meaningful ways. Letting questions go unanswered is embarrassing and, quite frankly, shows that you don't care very much about your followers.

Go Overboard with Automation
There are tons of social media automation tools on the internet, which are pretty handy, but don't go overboard. As previously mentioned, people like working with people so make you're injecting your personality into everything that you do. Too much automation can drive your customer away.

Jump Into Every Cultural Conversion
If a cultural conversation doesn't pertain to your company, it's best to stay out. Some thing's are better left unsaid. Be selective in the conversations you have with your audience.

Sacrifice Quality Over Quantity
Quantity isn't everything. Focus your time on building a strong following. What good is having a bunch of followers if they're not actively engaging with your content?
ETIQUETTE
Respond to Comments Quickly
According to Econsultancy.com, 53% of customers who ask a business a question on Twitter expect a response within one hour. If a customer makes a complaint, however, that figure goes up to 72%.

Don't Overuse Hashtags
Hashtags are a great way to give your social media messaging higher visibility and greater reach but you don't want to overdo it. Be specific and cater your hashtag towards the social media platform you're using. Stick to unbranded hashtags except for when you want to gather user-generated content campaigns and contests.

Be Selective in Who You Follow
Follow accounts that produce valuable content you would consider reposting.

Compose Your Posts
Compose your posts, updates or tweets in a word processing document so you can check grammar and spelling before you send them.

Always Give Credit
Keeping up with posting content frequently can be hard, so sharing user-generated content (UGC) is an awesome way to give your followers a steady stream of fresh and engaging posts. When sharing UGC, giving proper credit is an absolute must. Asking permission before sharing someone's content is also a plus.
Information gathered from: Business.com, Hootsuite.com